John Naumann & Associates have been helping buyers & sellers make informed real estate decisions in Southwest Florida since 1975.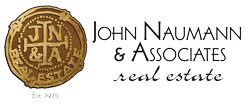 BASIC REAL ESTATE BUYING GUIDELINES THAT YOU MAY WANT TO KNOW AND FOLLOW…
And a JNA Agent can help you do it.
A review of these notes and taking the first few recommended steps will get your buying process started. With your buying requirements in order, you will be ready to enjoy the search for a property that fulfills your preferences and makes buying real estate a breeze.

TEN STEPS FOR BUYING A NEW PROPERTY FROM 1 TO 10:
1. Contact a Real Estate Agent
Congratulations, if you have taken or are planning to take the first step for buying a new home! An experienced real estate agent can assist you through the entire home buying process. John Naumann & Associates offers its clients a team of real estate professionals who are leaders in the Southwest Florida real estate markets. Many are the most experienced people in the area, they know tropical properties, and they specialize in the homes they represent.
All Realtors start with the mortgage, if required, and will help Buyers shop for the best interest rate and terms.
Next, Realtors support the Buyers to match the purchase preferences with all the qualifying properties that are for sale.
After a property is located, Realtors assist Buyers to communicate, organize, and arrive at the property Closing fully prepared.

2. Get Pre-approved for a Loan
In today's market, it's very important to have a preapproval letter from a lender before you even start shopping for a property or home. Having a letter can make the difference between your offer being accepted or not, over the acceptance of another offer. And in this competitive time in our market, we do see multiple offer situations.
You'll begin by simply contacting several lenders, your bank, other mortgage holders. With the help of your Realtor, you'll look at the specifics and determine which one will give you the best deal.
3. Determine Your Price Range and the Areas You Are Interested In Looking
By now, you should have a good idea of how much home you can afford. This helps you narrow down your home search. You can also begin to research the neighborhoods where you want to live. Again, your Realtor can assist you with locating the various areas you may want to consider.
4. Decide the Amenities and Features You Must Have – Also Know the Ones that are Nice… but not Necessary
How many bedrooms and bathrooms do you want? Would you like to be in a Golf Course, Waterfront, or a Gated community? Are you looking for a Home or Condo? Do you want a large piece of land? Would you prefer a newer home or an older one with well-established landscaping? What unique features or even basic rooms would you be willing to give up, if you were to find the otherwise perfect home?
5. Begin Testing the Market
Right here on this site, you can find property listings that meet your criteria, as well as a lot of neighborhood information. Search here to see what kind of properties are available in your price range, and begin to explore the different neighborhoods.

6. With Your Agent, Begin Seriously Looking at Homes
Compile a list of homes based on your criteria that you want to visit and walk through. Consider the homes you may have located using an on-line search.
Plan to look at homes with a critical eye and to ask yourself these questions: Does the floor plan work for you? Is the property in good condition? Would it be right for your lifestyle? In short, can you imagine yourself and your family living there?
Take notes at each home you visit. What are your likes and dislikes? Narrow down your choices; revisit homes in which you're interested. See them at different times of the day. The list goes on, and your Realtor will be able to help you weigh the results of your search.
7. Make an Offer
When you've identified the home you want to buy, be ready to help your agent quickly prepare a written offer. Your agent will be familiar with market values and will help you arrive at a price that gives your offer the best chance of being accepted.
At this stage… try not to become emotionally attached to a home. Your offer may not be accepted for any number of reasons. So, have backup homes in mind.
Be prepared to negotiate through your agent with the sellers. Be prepared to make an earnest money deposit. If you are financing, the preapproval letter should accompany your offer. If you are paying cash, proof of your funds will be required, i.e. bank statement, stock portfolio statement, etc.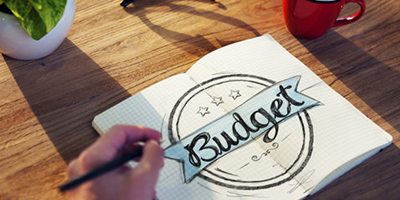 8. Once Your Offer Is Accepted
When your offer is accepted, the lender will need a copy of the contract in order to continue processing the loan and to order an appraisal. Have the property professionally inspected, and if necessary, request repairs. Obtain homeowner's insurance. Contact the local utility companies (phone, water, electricity, cable, etc.).
A few days before closing, stage a walkthrough.
9. At Closing
Make sure the terms and conditions of the loan statement are correct. Carefully read everything before you sign.
10. Enjoy your new place!
Imagine it now…