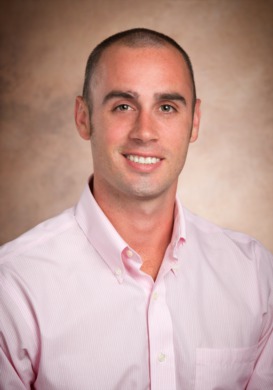 Evan was born and raised in SW Florida on Sanibel Island and in Fort Myers. Growing up fishing Sanibel and Captiva as well as working on the islands for his father's construction company gave him a love and appreciation for the Islands' beauty, rich history, and unparalleled lifestyle. After graduation in 2004 from Fort Myers High School Evan left for Virginia Tech where he received his BA of Science in the fall of 2008. Evan then continued his journey to the Metro D.C. area where he was consistently the area's top producer while working for one of the nation's largest Real Estate Investment Trusts; Equity Residential, as well as the nation's largest timeshare company, Wyndham Worldwide.

Evan wanted to further his career and made the decision that there was no better place than paradise for this next chapter and returned to the area to continue his real estate career on Sanibel and Captiva Islands. With his strong business ethics, extensive experience in customer service, his passion for real estate and love of the Islands, Evan has the keys to help you with all of your real estate needs.
When he takes time off of his real estate career Evan enjoys golfing, fishing, boating, spending time with friends and family, and all things Virginia Tech.
Testimonials
We have been visiting Sanibel Island for 27 years every Spring break. This year we decided to look for a home on Sanibel Island. A Pittsburgh neighbor referred us to Evan duPont and he helped us begin the exploration process online and via phone calls. With a few suggestions online,we met Evan on a Saturday morning in April and the hunt was on. Evan helped us explore the various parts of Sanibel Island. Each day we looked at 3-4 different homes. Of course the home we really liked was the second home Evan showed us on Saturday. Evan patiently helped us look at many other homes but we kept coming back to the one of Farm Trail. The development has a 25 meter lap pool (Chuck and Sue) and the house was a gardener's delight (Sue). Relatively new construction and located in the center of the island churches, library, and community center. Sue notes that the original Chico's store is right across the street. For 27 years we drove past Island Woods and never knew that this jewel was waiting for us.
The actual price negotiation was stressful for us but Evan kept us on track. With Evan's guidance we reached an agreement and are now the proud owners of our Sanibel Island home. We plan to spend many winters on Sanibel; swimming our laps and enjoying the island community.
Chuck & Sue S
We have had the opportunity to work with Evan on multiple property purchases; some for personal use and some for business. He has been wonderful to work with, is professional, knowledgeable, a good listener, attentive, and capable. He clearly cares about the area and knows it well. We look forward to a continued relationship with Evan and would recommend him to anyone looking to purchase in the area.
Al & Alia L
I met Evan by chance at an open house I stopped in. I had vacationed on Sanibel with my family as a child, but it had been nearly 30 years since my last visit. How things had changed! Evan is incredibly knowledgeable of his industry and the island. Along the way he got me re-acclimated with Sanibel, provided invaluable information on the market, and even where to shop, what to do with the kids on a rainy day, where to get the best fish sandwich, and where to find the best shells. Towards the end of our trip he helped us find and successfully close on the perfect place for my family at a negotiated price better than expected and without a hitch. The entire experience was enjoyable and left a lasting impression. Thank you!
Nicole